Get to know and understand us better
BECAUSE ONE DAY THE COMPANY FOR WHICH MARC WORKS DECIDED TO OFFER HIM A NEW CONTRACT WHICH DEVALUED HIM, HE ENDED UP FOR REFUSAL.
SHORTLY LATER, NATHALIE FALLS ON A BIKE AND BRAKES HER WRIST, LEADING TO AN OPERATION IN THE FULL OF COVID AND AN OVERBOOKED SURGEON WHO HAS NO TIME TO DO A GOOD WORK.
THIS MONTH OF JULY 2020 WAS NOT THE PERIOD OF DREAMS!
DOES LIFE HATE US? DOES IT HELP US?
NO MORE CHILDREN UNDER OUR ROOF SO AT WORK, WE NEED TO GET OUT OF THIS BAD PAST!
WHAT CAN WE DO AND WHAT DO WE NEED TO BUILD A SOCIETY IN ACCORDANCE WITH OUR DESIRES?
A LOT HAS CHANGED IN TWENTY YEARS. THEREFORE, THE SCHOOL STEP IS NECESSARY. A YEAR AND A HALF OF STUDY ON THE CREATION OF SITE ON WORDPRESS , THE ADMINISTRATION OF A WEBSITE , THE REFERENCE OF FASHIONED SITE SEO AND TO COMPLETE THE CURRICULUM, A SHORT TWO-MONTH INTERNSHIP WITH THE LOIRET CCI TO MAKE US UNDERSTAND AND LEARN WHAT A BUSINESS LEADER IS AND WHAT WE ARE GOING TO GET INTO!
WHY ARE WE READY?
WE HAVE SHOWED OUR CREATIONS TO ALL STYLES OF PEOPLE, WHICH RANGE FROM FAMILY , FRIENDS AND PEOPLE WE HAVE CROSSED DURING CLASSES. THEY ARE ALL UNANIMOUS. OUR CREATIONS ARE BEAUTIFUL AND ORIGINAL .
WHY ARE WE
 

COMPETENT

 

?

THE IMAGE AND CREATION ARE AREAS THAT WE HAVE MASTERED FOR FORTY YEARS. WE HAVE FOLLOWED EVERY STEP IN THE EVOLUTION OF PHOTOGRAPHY , FROM SILVER TO DIGITAL . WE CONTINUE TO INNOVATE IN DESIGN.
WHY TRUST US ?
ALL OUR CLOTHES AND ACCESSORIES ARE OF QUALITY. PRINT ON DEMAND IS ECO-FRIENDLY AND VERY TRENDY.
ONLINE PURCHASING AND SALES ARE OUR DAILY DAY.
WE ARE A SMALL COMPANY BUT OUR CREATIVE SPIRIT IS BIG. OUR KEY WORDS ARE: ORIGINAL PRODUCTS , FROM GOOD QUALITY , WITH UNIQUE DESIGNS .
The LEFEVRE photographer team wishes you a good visit and a good day.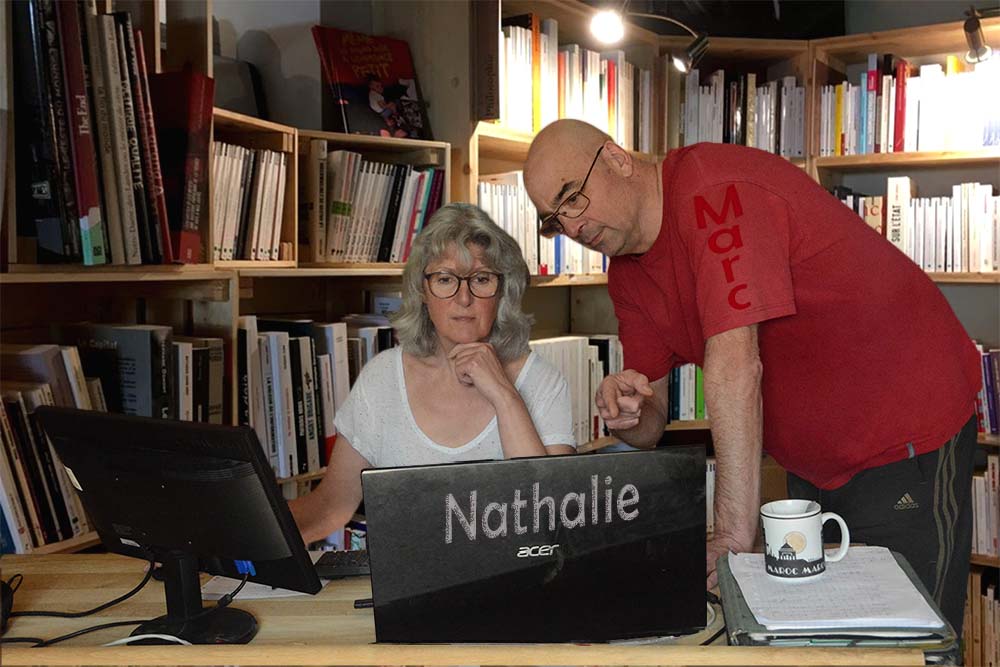 Vous avez un doute
Nous sommes conscient que d'acheter en ligne est parfois compliqué. Exprimez vos doutes et nous serons personnellement là pour y répondre.